Plastiq founders Eliot Buchanan and Dan Choi. ©2015 Jon Chomitz Photography
Two Harvard alums built a payment app so people can pay for rent, tuition, and even taxes with a credit card
Payment app Plastiq enables users to pay for nearly anything – including bills – with a credit card, but charges a 2.5% fee.
Plastiq may be worth it if you're trying to accumulate points or meet a minimum spend on a new credit card, but if you're not careful, the fees could outweigh the rewards.
Plastiq has an A+ rating from the Better Business Bureau and it's simple to use.
Move over Venmo and Apple Pay – there's a new payment app in town and it's called Plastiq.
"Plastiq is bill pay with benefits," cofounder Eliot Buchanan told Business Insider. "Our service makes it possible for business owners and savvy consumers to use a credit card for virtually any expense that normally requires a check."
That's right, Plastiq allows you to pay for anything with a credit card, including mortgages, rent, tuition, auto loans, utilities, and even taxes. Buchanan and Dan Choi, both Harvard grads, founded Plastiq in 2012. In May 2018 the company raised $27 million in its largest funding round to date.
Plastiq has an A+ rating from the Better Business Bureau and the app is simple to use. Just add your credit card information, then enter details about the recipient (an individual or company) and the amount you're paying. Plastiq charges the credit card on file and delivers the money to the merchant by your choice of check, wire transfer, or automated-clearinghouse transfer.
If it sounds too good to be true, it might be if you consider the 2.5% fee Plastiq charges for each credit-card transaction. However, the app occasionally runs promotions for lower rates (like a recent 1.5% promotion for Mastercard payments of at least $500), and there are other benefits that may make the fee worth it.
Read More
HILLARY HOFFOWER
Business Insider
JUN 22, 2018, 05.12 PM
FROM THE WEB

ASC X9 Publishes New Report on Card-Not-Present Fraud Mitigation and White Paper on Distributed Ledger/Blockchain Technologies
Business Wire
June 21, 2018 09:00 AM Eastern Daylight Time

UnionPay International launches its biggest-scale summer marketing campaign
PR Newswire
Jun 20, 2018, 09:36 ET

PayPal Significantly Enhances Global Payout Capabilities With Acquisition of Hyperwallet
Financial Post
June 19, 2018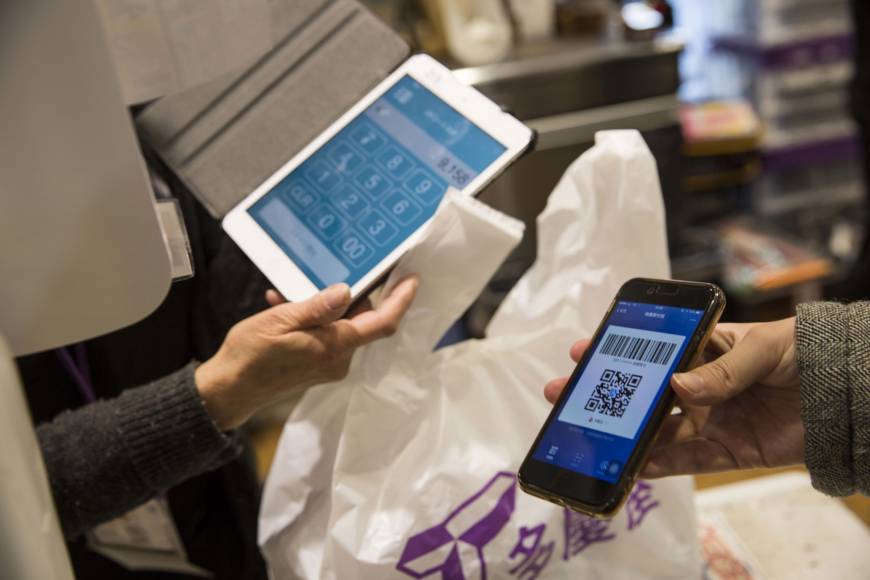 Japan pushes use of cashless payments as Olympics approach and banks strain
The Japan Times
JUN 19, 2018

Convenience of debit card payments puts cash in second place
UK Finance
18th June 2018

Amazon Backs Indian Startup To Replace Cash With Contactless Payments
BloombergQuint
14 June 2018, 12:38 PM
FROM THE TUBE

Adyen shares soar after Amsterdam IPO
CNBC Life
Published on June 13, 2018

The Edison (Mastercard)
Digital Ninja
Published on Jun 4, 2018

Money20/20 Europe 2018 Highlights
Money20/20.tv
Published on Jun 6, 2018

Mary Meeker's 2018 internet trends report | Code 2018
Recode
Published on May 30, 2018

CHINA IS BEYOND CASHLESS
Mamahuhu
Published on May 27, 2018

Jack Dorsey: Facts About The CEO Of Twitter And Square | CNBC
CNBC
Published on May 21, 2018