ASC X9 Publishes New Report on Card-Not-Present Fraud Mitigation and White Paper on Distributed Ledger/Blockchain Technologies
ANNAPOLIS, Md.–(BUSINESS WIRE)–Today the Accredited Standards Committee X9 Inc. (X9) announced the publication of two new documents: Technical Report 48 – "Card-Not-Present (CNP) Fraud Mitigation in the United States: Strategies for Preventing, Detecting, and Responding to a Growing Threat" and a white paper from the X9 Distributed Ledger and Blockchain Technology Study Group.
TR 48 summarizes guidelines to mitigate CNP fraud in the U.S. It identifies the primary types of CNP fraud attack trends currently affecting the payments industry, and it outlines the types of CNP fraud mitigation tools and strategies employed by industry stakeholders. The document also provides information and recommendations for industry stakeholders to evaluate their current approaches for mitigating CNP fraud and reducing overall fraud losses. TR 48 is available for download now.
"As chip cards have helped prevent fraudulent activity at the point of sale, we now see a higher profile for data theft and other criminal activity carried out when cards are not physically present," said Steve Stevens, executive director of ASC X9. "With TR-48, we seek to educate all sectors of the payments industry about card-not-present fraud and guide them to practices that identify and safely lessen opportunities for crime in online and other card-not-present transactions."
The technical report was developed by a working group of industry stakeholders and subject matter experts comprised of more than 75 individual participants from 38 different organizations representing issuers, card payment networks, merchants, merchant acquirers, processors and payment gateways. Laura Townsend, senior vice president, Merchant Advisory Group (MAG), said, "Merchant Advisory Group appreciates the collaboration fostered by way of this industry effort to provide our merchant members and other stakeholders with tools and practices that will help make the payment system more secure." MAG membership includes all key merchant verticals, and the organization is focused on driving positive change in payments. MAG members were instrumental in developing the X9 report.
Distributed Ledger and Blockchain Technology White Paper
The Distributed Ledger and Blockchain Technology Study Group was tasked with assembling a group of industry experts to assess what types of standards for distributed ledger technology (DLT), and specifically blockchain, would benefit the financial services industry and support more effective adoption of this technology. The resulting white paper provides this assessment and includes a valuable glossary of terms. The paper is available for download at no charge.
Accredited Standards Committee X9 Inc
Business Wire
June 21, 2018 09:00 AM Eastern Daylight Time
FROM THE WEB

UnionPay International launches its biggest-scale summer marketing campaign
PR Newswire
Jun 20, 2018, 09:36 ET

PayPal Significantly Enhances Global Payout Capabilities With Acquisition of Hyperwallet
Financial Post
June 19, 2018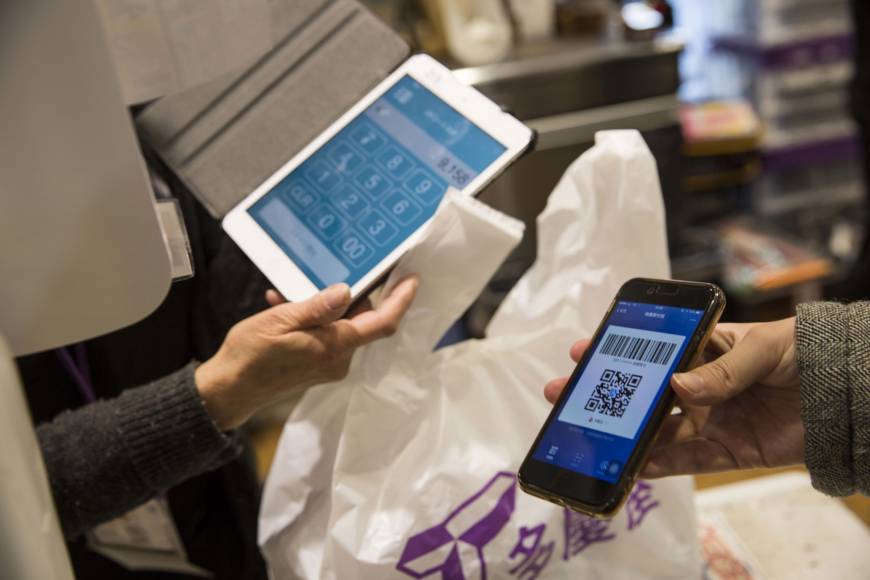 Japan pushes use of cashless payments as Olympics approach and banks strain
The Japan Times
JUN 19, 2018

Convenience of debit card payments puts cash in second place
UK Finance
18th June 2018

Amazon Backs Indian Startup To Replace Cash With Contactless Payments
BloombergQuint
14 June 2018, 12:38 PM

American Express introduces new cashback credit card to appeal to millennials
MarketWatch
Published: June 14, 2018 7:59 a.m. ET
FROM THE TUBE

Adyen shares soar after Amsterdam IPO
CNBC Life
Published on June 13, 2018

The Edison (Mastercard)
Digital Ninja
Published on Jun 4, 2018

Money20/20 Europe 2018 Highlights
Money20/20.tv
Published on Jun 6, 2018

Mary Meeker's 2018 internet trends report | Code 2018
Recode
Published on May 30, 2018

CHINA IS BEYOND CASHLESS
Mamahuhu
Published on May 27, 2018

Jack Dorsey: Facts About The CEO Of Twitter And Square | CNBC
CNBC
Published on May 21, 2018