Jack Dorsey has become one of the most influential techology entrepreneurs in the world, joining the ranks of Steve Jobs and Elon Musk. He boasts the unique distinction of running not just one but two major companies, Square and Twitter. The dual role has earned Dorsey a net worth more than $4 billion, according to Forbes.
The 41-year-old is best-known for co-founding Twitter in 2006, but his tenure there hasn't exactly been smooth. In 2008, Dorsey was fired from the social media network he helped invent, before returning as its chief seven years later.
The company went through some growing pains in his absence. Upon Dorsey's return in 2015, Twitter's stock had been steadily trending downward, but the tide has started to turn. Shares have jumped more than 30 percent this year.
Then there's Dorsey's lesser-known but still prominent and rapidly expanding mobile payments company, Square. In fact, it has been growing even faster than rival PayPal, according to Nomura Instinet. Since early 2016, Square Cash app downloads have averaged 128 percent year-over-year growth each month versus Venmo's 74 percent. Venmo is a unit of PayPal.
Here are some things you may not know about the billionaire.
Jack Dorsey: 9 Things You Might Not Know About The Tech Entrepreneur | CNBC
1. Dorsey was obsessed with emergency dispatch communications as a kid.
His love of trains later led to his obsession with emergency service vehicle dispatch. He was fascinated with the voices on the police scanner. "They're always talking about where they're going, what they're doing and where they currently are and that is where the idea for Twitter came," Dorsey told the CBS program "60 Minutes."
2. He hopes to someday run for mayor of New York City.
Dorsey is a big fan of former New York City Mayor Michael Bloomberg. He once praised Bloomberg as a "guiding light" for tech entrepreneurs in Silicon Valley. Although he currently lives in San Francisco, Dorsey once told Vanity Fair that he loves the Big Apple, saying just thinking about it feels like "a rush of energy."
3. Twitter is part of Dorsey's morning routine.
Dorsey likes to wake up and check the weather. But there's one other thing he always checks: Twitter. The first thing he does is go to Twitter search, so he can see "exactly what's happening exactly right now in the world."
4. The Twitter creator almost went to work for Facebook.
Dorsey reportedly spoke with Facebook CEO Mark Zuckerberg around the time he was ousted as the CEO of Twitter, according to reporter Nick Bilton in "Hatching Twitter: A True Story of Money, Power, Friendship, and Betrayal." Zuckerberg — who at the time mulled buying Twitter — sought to hire Dorsey, but the lack of a defined role prompted Dorsey to set his sights elsewhere, according to an excerpt from Bilton's book.
5. Dorsey hacked his way into his first job – literally.
The budding entrepreneur was trying to get a job at a large dispatch company in New York. But when there was no contact information on their website, Dorsey told "60 Minutes" he found a security hole and emailed the company telling them how to fix it. He was hired just a week later.
6. Dorsey doesn't have an office – or even a desk at Square HQ.
The Square chairman and CEO doesn't have a corner office like you might expect. He prefers to use his iPad and have the freedom to roam around the office. When asked why he doesn't have an office, Dorsey told "60 Minutes" that "there's a self-awareness that other people work here — it's not just you."
7. His fellow Square co-founder Jim McKelvey used to be his boss.
Dorsey was just 15 years old when he became an intern at McKelvey's software company, Mira Digital Publishing. McKelvey was immediately impressed with Dorsey. He even started calling him "Jack the Genius" because there was nothing the young Dorsey couldn't do.
8. Dorsey says Square – not Twitter – will fundamentally change the way people communicate.
Dorsey sent out the very first tweet on Twitter 12 years ago. The social platform has gone on to amass around 100 million daily active users.
But Dorsey claims his other business – Square – will be the one to fundamentally change the way people communicate because it speaks the one language we all know: Money. He told "60 Minutes" that it's the one thing that "touches every single person on this planet and at one point in their life they feel bad about it."
CNBC
Published on May 21, 2018
FROM THE WEB

Payments firm Adyen plans June listing amid flurry of deals
Reuters
24 May, 2018

Square launches its Square Stand payments system in the UK
TNW
24 May, 2018

Why China's Payment Apps Give U.S. Bankers Nightmares
Bloomberg
May 23, 2018

Cash is still king even as digital payments are set to rise, according to PayPal's CTO
CNBC
23 May, 2018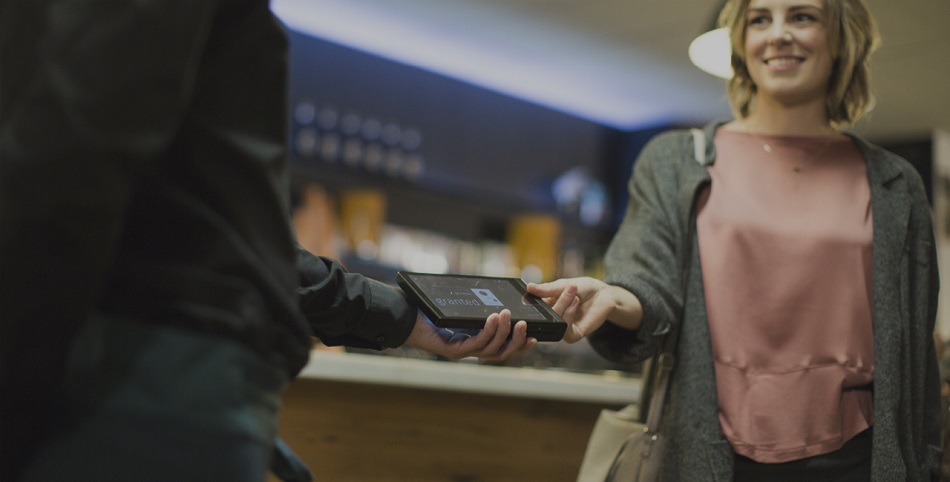 Touché, OCBC to launch 'highly secure' fingerprint-based credit card payments
The Business Times
WED, MAY 23, 2018 – 10:46 AM

Jack Dorsey's Square wants to lead digital payments in Australia
The Sydney Morning Herald
23 May 2018 — 10:38am
FROM THE TUBE

Jack Ma Inspirational Dialogue with Tel Aviv University Students
TAUVOD
Published on May 6, 2018

PayPal CEO & Jim Cramer Talk China, Diversity, Alexa and More!
TheStreet: Investing Strategies
Published on May 7, 2018

Wells Fargo Reimagines Mobile Experience with 'Pay with Wells Fargo'
Wells Fargo
Published on May 10, 2018

Counting the cost of going cashless
Financial Times
Published on May 10, 2018

Technology insights from Day 2
NRF Expo 2018 | Retail Assist Vlog
Retail Assist
Published on Jan 17, 2018

Technology insights from NRF Expo 2018 |
Retail Assist Vlog
Retail Assist
Published on Jan 16, 2018