Mary Meeker's 2018 internet trends report
Here's a first look at the most highly anticipated slide deck in Silicon Valley.
It's that time of year again, when Mary Meeker unloads her highly anticipated internet trends report for the Code Conference crowd in Rancho Palos Verdes, Calif. This year, the Kleiner Perkins Caufield & Byers partner released 294 slides in rapid succession, covering everything from smartphone behavior in the U.S. to tech company competition in China.
Update: You can also read a transcript of Meeker's remarks here.
Here are some takeaways:
2017 was the first year in which smartphone unit shipments didn't grow at all. As more of the world become smartphone owners, growth has been harder and harder to come by. The same goes for internet user growth, which rose 7 percent in 2017, down from 12 percent the year before. With more than half the world online, there are fewer people left to connect.
Read More
Rani Molla
Recode
Published on May 30, 2018
FROM THE WEB

Two of Europe's largest payments businesses, Nets and Concardis, to merge in a multi-billion pound deal
City A.M.
Monday 4 June 2018 2:12pm

Mastercard is looking to integrate its payment tech into Google and Amazon voice assistants
CNBC
04 June, 2018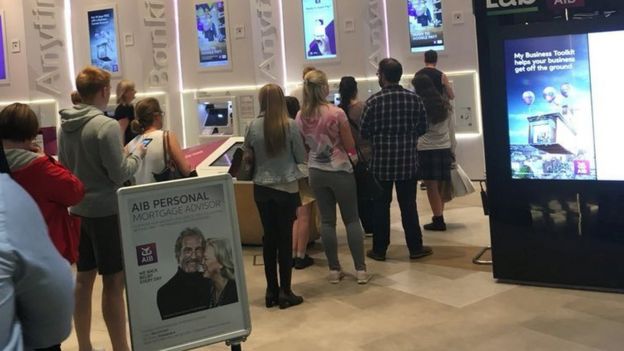 Visa says card payments back to normal
BBC News
2 June 2018

Visa Network Crash Hits Customers And Retailers
Sky News
01 June, 2018

Pine Labs Raises $125 Mn From PayPal, Temasek To Build 'World Class' POS Payments Platform
Inc42
May 31, 2018

Apple Pay tests 'order ahead' for drinks at music festivals
TechCrunch
01 June, 2018
FROM THE TUBE

CHINA IS BEYOND CASHLESS
Mamahuhu
Published on May 27, 2018

Jack Dorsey: Facts About The CEO Of Twitter And Square | CNBC
CNBC
Published on May 21, 2018

Jack Ma Inspirational Dialogue with Tel Aviv University Students
TAUVOD
Published on May 6, 2018

PayPal CEO & Jim Cramer Talk China, Diversity, Alexa and More!
TheStreet: Investing Strategies
Published on May 7, 2018

Wells Fargo Reimagines Mobile Experience with 'Pay with Wells Fargo'
Wells Fargo
Published on May 10, 2018

Counting the cost of going cashless
Financial Times
Published on May 10, 2018