UnionPay International launches its biggest-scale summer marketing campaign
SHANGHAI, June 20, 2018 /PRNewswire/ — As the summer approaches, China's outbound tourism market will usher in an annual peak. A recent report released by China CYTS shows that over 60% of Chinese tourists traveling this summer will travel abroad. UnionPay cardholders can use UnionPay cards in 169 countries and regions, and over 20,000 merchants overseas are participating in UnionPay International's summer marketing campaign, namely the Global Travel Season. The number of the participating merchants doubled from last year, reaching a new high.
Users of the "UnionPay" app can enjoy UnionPay mobile payment services in 26 countries and regions outside mainland China. These services include QR code payment and UnionPay's contactless feature mobile QuickPass. With the "UnionPay" app, tourists can also enjoy the unique offers for UnionPay mobile payments, download u-plan e-coupons, and check about UnionPay's card-using benefits and services worldwide.
The acceptance scope of the "UnionPay" app outside mainland China continues to expand
The number of "UnionPay" app users has exceeded 70 million, and accepting UnionPay mobile payment service has become a way for merchants outside mainland China to welcome Chinese tourists. In Japan, Tokyu Plaza Ginza is accepting UnionPay mobile QuickPass. Haneda Airport, Matsuya Ginza department store, LAOX duty-free shops will begin accepting UnionPay QR code payment starting in July.
The launch of UnionPay's mobile payment services in Japan is an epitome of the rollout of UnionPay's mobile payments worldwide. With UnionPay QR code payment being accepted in Australia, New Zealand, Bangladesh, Mauritius, etc., "UnionPay" app users can now pay by scanning QR codes in 19 countries and regions outside mainland China. Chinese tourists can also easily activate UnionPay mobile QuickPass function via the "UnionPay" app, which is accepted at over one million POS terminals in 19 countries and regions including Japan, Singapore, Australia, New Zealand, Canada, and Russia.
This year's Global Travel Season offers some unique benefits to outbound tourists using the "UnionPay" app: Firstly, merchants in Hong Kong, Macau, Taiwan, Japan, Russia, Australia and other countries and regions are providing discounts for UnionPay mobile QuickPass. For instance, customers can purchase Aeroexpress ticket in Moscow for only one Ruble. Secondly, customers can download u-plan e-coupons that can be used at about 6,000 merchant locations in 17 countries and regions via the app to enjoy the best discount instore. Thirdly, the app users can check about merchant offers, card-using tips, tax refund guides and other practical information.
Read More
UnionPay International
PR Newswire
Jun 20, 2018, 09:36 ET
FROM THE WEB

PayPal Significantly Enhances Global Payout Capabilities With Acquisition of Hyperwallet
Financial Post
June 19, 2018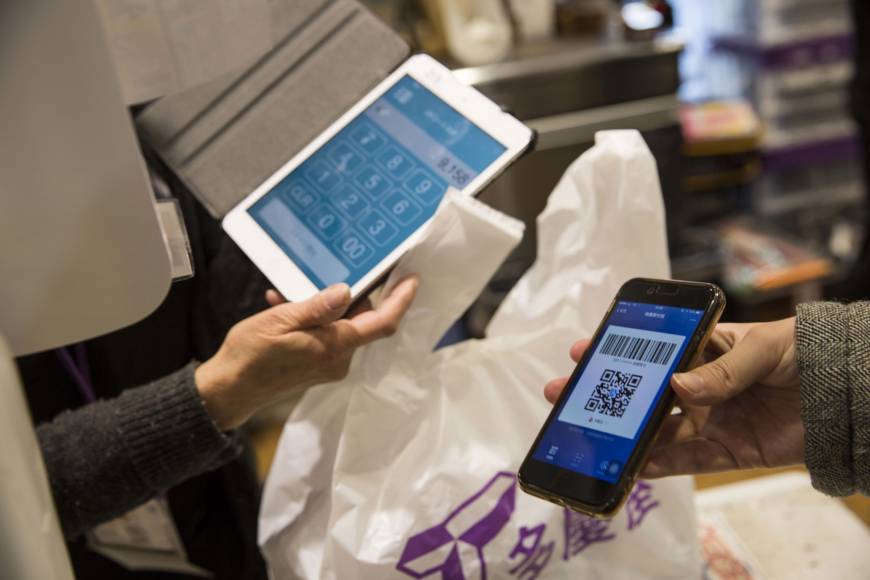 Japan pushes use of cashless payments as Olympics approach and banks strain
The Japan Times
JUN 19, 2018

Convenience of debit card payments puts cash in second place
UK Finance
18th June 2018

Amazon Backs Indian Startup To Replace Cash With Contactless Payments
BloombergQuint
14 June 2018, 12:38 PM

American Express introduces new cashback credit card to appeal to millennials
MarketWatch
Published: June 14, 2018 7:59 a.m. ET

Visa slashes fee on debit card payments, wants more small merchants on board
The Economic Times
Jun 13, 2018, 08.09 AM IST
FROM THE TUBE

Adyen shares soar after Amsterdam IPO
CNBC Life
Published on June 13, 2018

The Edison (Mastercard)
Digital Ninja
Published on Jun 4, 2018

Money20/20 Europe 2018 Highlights
Money20/20.tv
Published on Jun 6, 2018

Mary Meeker's 2018 internet trends report | Code 2018
Recode
Published on May 30, 2018

CHINA IS BEYOND CASHLESS
Mamahuhu
Published on May 27, 2018

Jack Dorsey: Facts About The CEO Of Twitter And Square | CNBC
CNBC
Published on May 21, 2018