Supreme Court rules for American Express in credit card case
WASHINGTON — The Supreme Court handed American Express a win Monday in a lawsuit over rules it imposes on merchants who accept its cards.
Under their contracts, merchants who accept American Express generally can't encourage customers to use other credit cards. That's even though Visa and MasterCard generally charge merchants lower fees. But American Express prevents merchants who accept its card from offering customers discounts or other incentives to use other cards or expressing a preference for other cards. The federal government and a group of states sued over American Express' so-called anti-steering provisions, arguing that they violate federal law.
American Express has defended its practices. The Supreme Court noted that the company has traditionally charged higher fees to merchants than competitors because it delivers wealthier cardholders who spend more money. American Express uses its higher merchant fees to offer its cardholders better rewards.
On Monday the high court ruled 5-4 in favor of American Express, allowing it to continue to bar merchants from steering customers to cards with lower fees.
"In this case, we must decide whether Amex's antisteering provisions violate federal antitrust law. We conclude they do not," Justice Clarence Thomas wrote in an opinion for himself and his conservative colleagues, Chief Justice John Roberts and Justices Anthony Kennedy, Samuel Alito and Neil Gorsuch. Thomas said "Amex's business model has spurred robust interbrand competition and increased the quality and quantity of credit-card transactions."
Read More
By Jessica Gresko
Washington Post
June 25, 2018
FROM THE WEB

Venmo officially launches its own MasterCard-branded debit card
TechCrunch
Jun 25, 2018

Plastiq founders Eliot Buchanan and Dan Choi. ©2015 Jon Chomitz Photography
Two Harvard alums built a payment app so people can pay for rent, tuition, and even taxes with a credit card
Business Insider
JUN 22, 2018, 05.12 PM

ASC X9 Publishes New Report on Card-Not-Present Fraud Mitigation and White Paper on Distributed Ledger/Blockchain Technologies
Business Wire
June 21, 2018 09:00 AM Eastern Daylight Time

UnionPay International launches its biggest-scale summer marketing campaign
PR Newswire
Jun 20, 2018, 09:36 ET

PayPal Significantly Enhances Global Payout Capabilities With Acquisition of Hyperwallet
Financial Post
June 19, 2018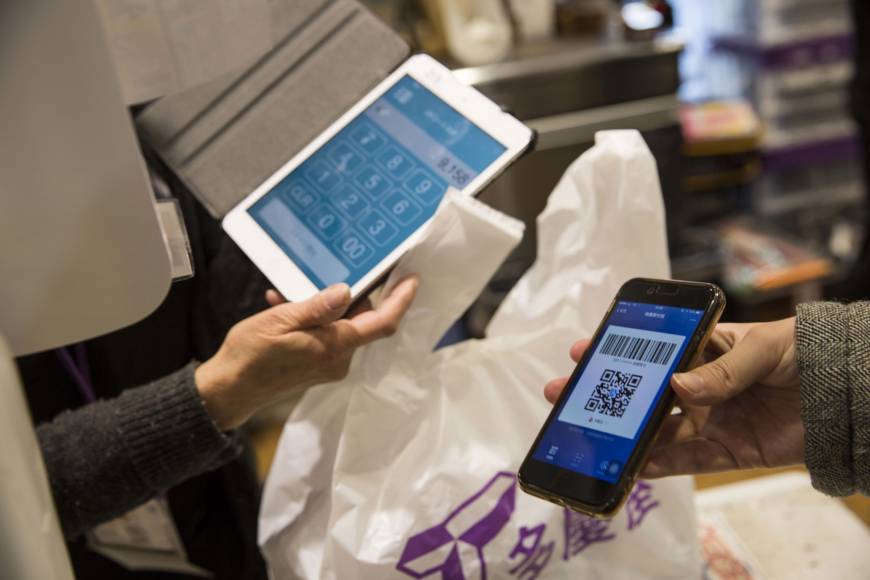 Japan pushes use of cashless payments as Olympics approach and banks strain
The Japan Times
JUN 19, 2018
FROM THE TUBE

Adyen shares soar after Amsterdam IPO
CNBC Life
Published on June 13, 2018

The Edison (Mastercard)
Digital Ninja
Published on Jun 4, 2018

Money20/20 Europe 2018 Highlights
Money20/20.tv
Published on Jun 6, 2018

Mary Meeker's 2018 internet trends report | Code 2018
Recode
Published on May 30, 2018

CHINA IS BEYOND CASHLESS
Mamahuhu
Published on May 27, 2018

Jack Dorsey: Facts About The CEO Of Twitter And Square | CNBC
CNBC
Published on May 21, 2018