Check this out: 52% of shoppers want to keep the checkout and not move to invisible payments
Half of Canadians resist move to 'frictionless' payments due to privacy and security fears; cash continues to thrive
Paysafe launches new global research into consumer payment trends.
MONTREAL, June 06, 2018 (GLOBE NEWSWIRE) — The shift towards 'frictionless' payments – i.e. invisible transactions that take place 'behind the scenes' in apps – is being held back by Canadians' concerns over security and data privacy, according to new research conducted by Paysafe. The report from the leading global payments provider uncovers some unexpected findings. For these 'invisible' payments, figures show:
53 percent of Canadians cite fraud as the biggest barrier to using them. 49 percent express concerns around the use of their data;
Two thirds of consumers (65 percent) think voice-activated systems are not secure. 68 percent worry about being overcharged if they used this type of service; and
56 percent report that checkout-free stores – where smart technologies record the shopping basket and automate payments – sound too risky, or they'd need to know more before using them.
Meanwhile, other emerging payment methods are polarizing consumer opinion – 28 percent of Canadians would let fridges automatically re-order food, but 55 percent don't expect to adopt the technology in the next two to three years.
The report, called Lost in Transaction: Payment Trends 2018, is an international research study investigating consumer attitudes to new and traditional payment methods. The research incorporates consumer views from Canada, US, UK, Germany and Austria, and draws comparisons with Paysafe's inaugural Lost in Transaction report in 2017.
Perhaps surprisingly, cash continues to thrive as the most common form of payment: 83 percent of Canadians used it in the past month to make a purchase. ATM visits were up too – 77 percent had visited one in the last month, compared to 74 percent in 2017. Yet 56 percent of Canadians say they carry less cash than a year ago, though the difference is small, with the average being just $2 less at $43 in 2018, down from $45 in 2017.
Read More
Paysafe Group
Globe Newswire
June 06, 2018 07:00 ET
FROM THE WEB

Will contactless payment ever take off in Germany?
The Local
5 June 2018 12:03 CEST+02:00

Dutch payments group Adyen seeks €7.1bn valuation in IPO
Financial Times
05 June, 2018

Two of Europe's largest payments businesses, Nets and Concardis, to merge in a multi-billion pound deal
City A.M.
Monday 4 June 2018 2:12pm

Mastercard is looking to integrate its payment tech into Google and Amazon voice assistants
CNBC
04 June, 2018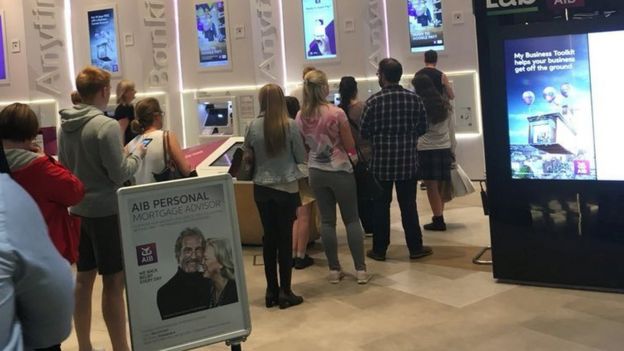 Visa says card payments back to normal
BBC News
2 June 2018

Visa Network Crash Hits Customers And Retailers
Sky News
01 June, 2018
FROM THE TUBE

CHINA IS BEYOND CASHLESS
Mamahuhu
Published on May 27, 2018

Jack Dorsey: Facts About The CEO Of Twitter And Square | CNBC
CNBC
Published on May 21, 2018

Jack Ma Inspirational Dialogue with Tel Aviv University Students
TAUVOD
Published on May 6, 2018

PayPal CEO & Jim Cramer Talk China, Diversity, Alexa and More!
TheStreet: Investing Strategies
Published on May 7, 2018

Wells Fargo Reimagines Mobile Experience with 'Pay with Wells Fargo'
Wells Fargo
Published on May 10, 2018

Counting the cost of going cashless
Financial Times
Published on May 10, 2018