A shopper in a German supermarket using the "tap-and-go" payment method. Photo: DPA/obs/ALDI/ALDI SÜD Dienstleistungs GmbH
Will contactless payment ever take off in Germany?
A few of our readers recently told us that one thing which gets on their nerves about Germany is the country's lack of contactless payment opportunities. The Local took a closer look at this payment method and whether or not it stands a chance at becoming a thing.
If you've ever been at a cashier in a German supermarket and, on top of feeling rushed to bag all your groceries speedily, you felt annoyed at having to sign a receipt or insert your PIN, you are not alone.
Despite enjoying life in Deutschland, one thing that grinds Jon Ruffell's gears about living here is the lack of shops which accept contactless payment methods. While some stores do offer it, many do not. What's more, it's quite common nationwide for restaurants, bakeries and convenience stores to only accept cash.
Contactless payment is also known as "tap-and-go". This is because it refers to a method by which consumers purchase goods or services via credit, debit or chip cards. To make a contactless payment, all a consumer needs to do is tap their card near a point-of-sale terminal.
Apple Pay, Android Pay and Google Wallet are popular yet non-traditional examples of contactless payment in that they allow consumers to use their mobile devices in lieu of contactless cards.
Since a signature or a PIN is not necessary with contactless payment, this method is considered faster and more convenient compared, for instance, to paying via cash. Whereas the technology has taken off in other countries across the globe, by comparison Germany is trailing behind.
Read More
Shelley Pascual
The Local
5 June 2018 12:03 CEST+02:00
FROM THE WEB

Dutch payments group Adyen seeks €7.1bn valuation in IPO
Financial Times
05 June, 2018

Two of Europe's largest payments businesses, Nets and Concardis, to merge in a multi-billion pound deal
City A.M.
Monday 4 June 2018 2:12pm

Mastercard is looking to integrate its payment tech into Google and Amazon voice assistants
CNBC
04 June, 2018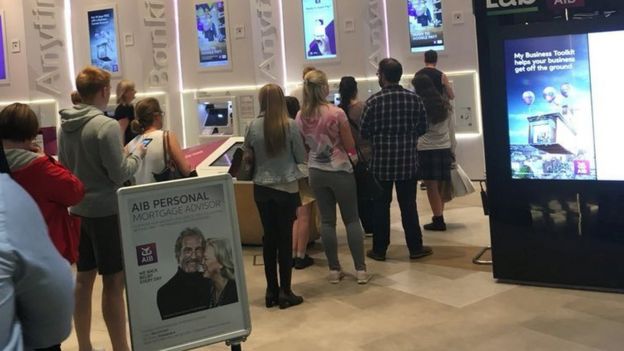 Visa says card payments back to normal
BBC News
2 June 2018

Visa Network Crash Hits Customers And Retailers
Sky News
01 June, 2018

Pine Labs Raises $125 Mn From PayPal, Temasek To Build 'World Class' POS Payments Platform
Inc42
May 31, 2018
FROM THE TUBE

CHINA IS BEYOND CASHLESS
Mamahuhu
Published on May 27, 2018

Jack Dorsey: Facts About The CEO Of Twitter And Square | CNBC
CNBC
Published on May 21, 2018

Jack Ma Inspirational Dialogue with Tel Aviv University Students
TAUVOD
Published on May 6, 2018

PayPal CEO & Jim Cramer Talk China, Diversity, Alexa and More!
TheStreet: Investing Strategies
Published on May 7, 2018

Wells Fargo Reimagines Mobile Experience with 'Pay with Wells Fargo'
Wells Fargo
Published on May 10, 2018

Counting the cost of going cashless
Financial Times
Published on May 10, 2018