Pieter van der Does: 'Adyen will remain a company that is driven by a long-term vision and strategy' © Bloomberg
Dutch payments group Adyen seeks €7.1bn valuation in IPO
European start-up's clients include Uber and Airbnb
Please use the sharing tools found via the email icon at the top of articles. Copying articles to share with others is a breach of FT.com T&Cs and Copyright Policy. Email licensing@ft.com to buy additional rights. Subscribers may share up to 10 or 20 articles per month using the gift article service. More information can be found at https://www.ft.com/tour.
https://www.ft.com/content/96dbd79a-6891-11e8-b6eb-4acfcfb08c11
Dutch payments group Adyen is poised for a market value of between €6.5bn and €7.1bn when it floats on Amsterdam's Euronext stock market this month in one of the largest European technology listings in recent years.
The company, one of Europe's few start-ups with a valuation of more than €1bn, priced its initial public offering on Tuesday at €220-€240 a share.
The range is below the group's expectations last month when it confirmed plans to list with an equity valuation of as much as €9bn. Adyen said on Tuesday that existing shareholders would sell up to 14.2 per cent of the company in an offering of €922m-€947m.
"This offering provides us with the freedom to keep building the company, while offering our shareholders a path to liquidity," said Pieter van der Does, co-founder. "Adyen will remain a company that is driven by a long-term vision and strategy".
Adyen, which acts as a middleman between merchants and payment groups, has grown rapidly since it was founded 12 years ago, attracting clients with multinational customers such as Uber and Airbnb.
Because the group negotiates deals with a variety of payment companies, from Visa and Mastercard in the US and UK to Cartes Bancaires in France, Oxxo in Mexico and Alipay and UnionPay in China, it has attracted clients looking to avoid the hassle of striking individual deals with scores of different payment providers.
In a sign of the start-up's growing muscle, it toppled a 15-year partnership between eBay and PayPal this year to win a contract with the ecommerce giant.
Read More
Aliya Ram
Financial Times
05 June, 2018
FROM THE WEB

Two of Europe's largest payments businesses, Nets and Concardis, to merge in a multi-billion pound deal
City A.M.
Monday 4 June 2018 2:12pm

Mastercard is looking to integrate its payment tech into Google and Amazon voice assistants
CNBC
04 June, 2018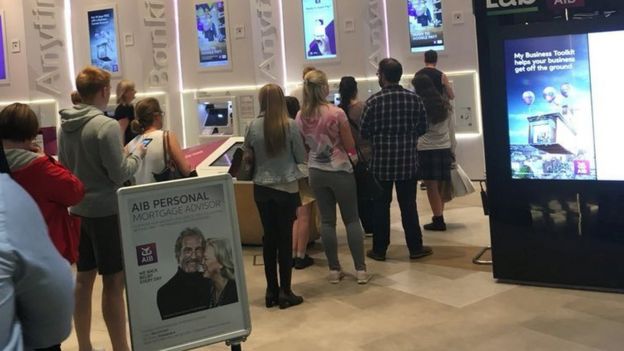 Visa says card payments back to normal
BBC News
2 June 2018

Visa Network Crash Hits Customers And Retailers
Sky News
01 June, 2018

Pine Labs Raises $125 Mn From PayPal, Temasek To Build 'World Class' POS Payments Platform
Inc42
May 31, 2018

Apple Pay tests 'order ahead' for drinks at music festivals
TechCrunch
01 June, 2018
FROM THE TUBE

CHINA IS BEYOND CASHLESS
Mamahuhu
Published on May 27, 2018

Jack Dorsey: Facts About The CEO Of Twitter And Square | CNBC
CNBC
Published on May 21, 2018

Jack Ma Inspirational Dialogue with Tel Aviv University Students
TAUVOD
Published on May 6, 2018

PayPal CEO & Jim Cramer Talk China, Diversity, Alexa and More!
TheStreet: Investing Strategies
Published on May 7, 2018

Wells Fargo Reimagines Mobile Experience with 'Pay with Wells Fargo'
Wells Fargo
Published on May 10, 2018

Counting the cost of going cashless
Financial Times
Published on May 10, 2018