Visa Makes Strategic Investment in YellowPepper to Accelerate Adoption of Mobile Payments and Tokenization in Latin America and the Caribbean
This investment is a reflection of Visa's ongoing support to the growing fintech community in the region.
MIAMI–(BUSINESS WIRE)–Visa (NYSE: V) today announced a strategic investment in YellowPepper, a mobile payments pioneer in Latin America, to help accelerate innovation in digital payment technology. The first of its kind for Visa in the region, the strategic investment reinforces a shared vision for increasing usage of mobile payments throughout Latin American and the Caribbean. Visa and YellowPepper initially established a multi-year partnership in 2017.
Preliminary efforts of this investment will focus on growing opportunities for tokenized payments, increasing access to Visa APIs, and expanding the usage of push payments via Visa Direct.
"Through our investment in YellowPepper, we want to bring the best of Visa's technology and capabilities to a broader set of partners and clients across the region," said Eduardo Coello, regional president for Visa Latin America and the Caribbean. "Visa is always looking for new investments that allow us to accelerate innovation for our clients, finding new ways to support our clients' technology. YellowPepper's extensive experience in the region and the strength of their existing client base makes them an ideal partner to build the future of payments."
As a certified Visa Token Service Provider, YellowPepper offers Visa's secure, digital payment token services, ensuring that regardless of form factor, nearly any Internet-connected device can become a more secure place for commerce.
"We have been a go-to service for major financial institutions and retailers for years and now are expanding our secure and efficient technology to build out a robust ecosystem within Latin America and the Caribbean to make interacting with, managing and accepting cashless payments as easy as possible," said Serge Elkiner, co-founder and chief executive officer at YellowPepper.
Read More
Business Wire
May 24, 2018 08:00 AM
FROM THE WEB

Payments firm Adyen plans June listing amid flurry of deals
Reuters
24 May, 2018

Square launches its Square Stand payments system in the UK
TNW
24 May, 2018

Why China's Payment Apps Give U.S. Bankers Nightmares
Bloomberg
May 23, 2018

Cash is still king even as digital payments are set to rise, according to PayPal's CTO
CNBC
23 May, 2018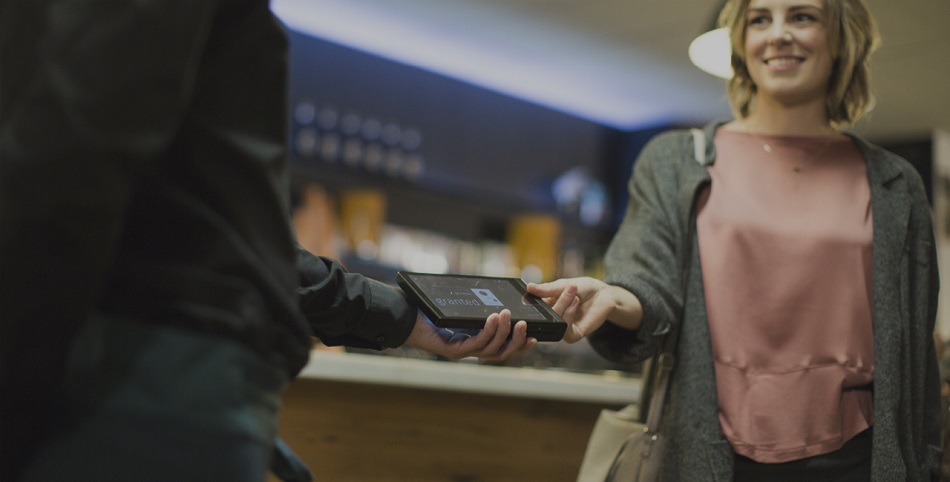 Touché, OCBC to launch 'highly secure' fingerprint-based credit card payments
The Business Times
WED, MAY 23, 2018 – 10:46 AM

Jack Dorsey's Square wants to lead digital payments in Australia
The Sydney Morning Herald
23 May 2018 — 10:38am
FROM THE TUBE

Jack Dorsey: Facts About The CEO Of Twitter And Square | CNBC
CNBC
Published on May 21, 2018

Jack Ma Inspirational Dialogue with Tel Aviv University Students
TAUVOD
Published on May 6, 2018

PayPal CEO & Jim Cramer Talk China, Diversity, Alexa and More!
TheStreet: Investing Strategies
Published on May 7, 2018

Wells Fargo Reimagines Mobile Experience with 'Pay with Wells Fargo'
Wells Fargo
Published on May 10, 2018

Counting the cost of going cashless
Financial Times
Published on May 10, 2018

Technology insights from Day 2
NRF Expo 2018 | Retail Assist Vlog
Retail Assist
Published on Jan 17, 2018