A Payments Battle Is Brewing in Hong Kong
Banks around the world are watching China's big payments apps.
Hong Kong is 'going to be a battleground,' consultant says.
Alipay's azure blue logos began appearing two years ago in Hong Kong's airport, greeting travelers from China who rely on the popular payments app back home.
In recent months, taxis got them. Now stores and boutiques have them.
They're all signs of a battle brewing in Hong Kong that will test whether a Western-style financial system — based on banks, credit and debit cards — can fend off a pair of apps that have come to dominate how people spend and send money throughout China. If Ant Financial's Alipay and Tencent Holdings Ltd.'s WeChat Pay can expand into the city and win new customers there, why not in Europe and the U.S., too?
"It's going to be a battleground here," said James Lloyd, a Hong Kong-based fintech specialist at consultancy EY. "The next 12 to 24 months, we're going to see a very significant shake-up of the consumer payments and retail banking market."
The two payment apps flourished on the mainland by offering millions of people who were underserved by banks an easy way to store and use their money via mobile phone. By last year's fourth quarter, payment apps handled 37.7 trillion yuan ($5.9 trillion) of spending in China, up 28 percent from just three months earlier, according to research firm Analysys International. Alipay handled 54 percent of that, followed by Tencent's 38 percent.
Read More
By Alfred Liu
Bloomberg
May 25, 2018, 2:30 AM GMT+5:30
FROM THE WEB

Visa Makes Strategic Investment in YellowPepper to Accelerate Adoption of Mobile Payments and Tokenization in Latin America and the Caribbean
Business Wire
May 24, 2018 08:00 AM

Payments firm Adyen plans June listing amid flurry of deals
Reuters
24 May, 2018

Square launches its Square Stand payments system in the UK
TNW
24 May, 2018

Why China's Payment Apps Give U.S. Bankers Nightmares
Bloomberg
May 23, 2018

Cash is still king even as digital payments are set to rise, according to PayPal's CTO
CNBC
23 May, 2018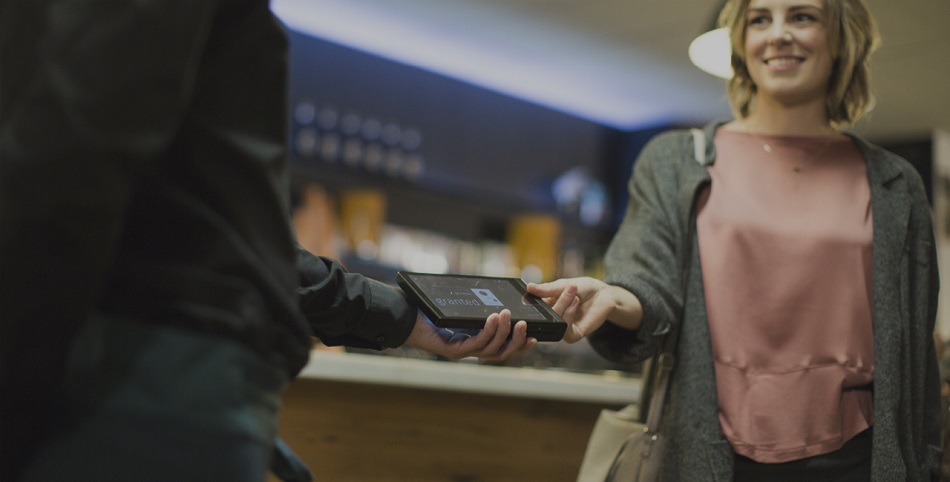 Touché, OCBC to launch 'highly secure' fingerprint-based credit card payments
The Business Times
WED, MAY 23, 2018 – 10:46 AM
FROM THE TUBE

Jack Dorsey: Facts About The CEO Of Twitter And Square | CNBC
CNBC
Published on May 21, 2018

Jack Ma Inspirational Dialogue with Tel Aviv University Students
TAUVOD
Published on May 6, 2018

PayPal CEO & Jim Cramer Talk China, Diversity, Alexa and More!
TheStreet: Investing Strategies
Published on May 7, 2018

Wells Fargo Reimagines Mobile Experience with 'Pay with Wells Fargo'
Wells Fargo
Published on May 10, 2018

Counting the cost of going cashless
Financial Times
Published on May 10, 2018

Technology insights from Day 2
NRF Expo 2018 | Retail Assist Vlog
Retail Assist
Published on Jan 17, 2018