Why China's Payment Apps Give U.S. Bankers Nightmares
Wandering the streets of Shanghai to admire the architecture, the head of one of the largest U.S. consumer banks recently found himself surrounded by a gaggle of teenagers.
Entranced by their phones, they hardly made way for the banker. The teens were messaging, shopping and sending money back and forth, all without cash. Instead, they were using Alipay and WeChat.
The scary thing for the American: Banks never got a cut.
The future of consumer payments may not be designed in New York or London but in China. There, money flows mainly through a pair of digital ecosystems that blend social media, commerce and banking—all run by two of the world's most valuable companies. That contrasts with the U.S., where numerous firms feast on fees from handling and processing payments. Western bankers and credit-card executives who travel to China keep returning with the same anxiety: Payments can happen cheaply and easily without them.
Alibaba Group Holding Ltd. created Alipay in 2004 to let millions of potential customers who lacked credit and debit cards shop on its vast online marketplace. Tencent Holdings Ltd., similarly, debuted its payments function in 2005 in a bid to keep users inside its messaging system longer.
Alipay and WeChat have since swelled in popularity, boasting 520 million and 1 billion monthly active users, respectively. Consumers sent more than $2.9 trillion inside the two systems in 2016, equivalent to about half of all consumer goods sold in China, according to the payments consultancy Aite Group.
In contrast, U.S. consumers still rely on banks for most non-cash payments—whether it's by check, debit, credit or a growing number of other payment systems tied to their bank accounts. Connected to that is a universe of wallets and payments systems operated by the likes of PayPal Holdings Inc., Apple Inc. and Alphabet Inc.'s Google. From the perspective of merchants, too much of the U.S. system siphons off enormous amounts of money.
Read More
By Jenny Surane and Christopher Cannon
Bloomberg
May 23, 2018
FROM THE WEB

Cash is still king even as digital payments are set to rise, according to PayPal's CTO
CNBC
23 May, 2018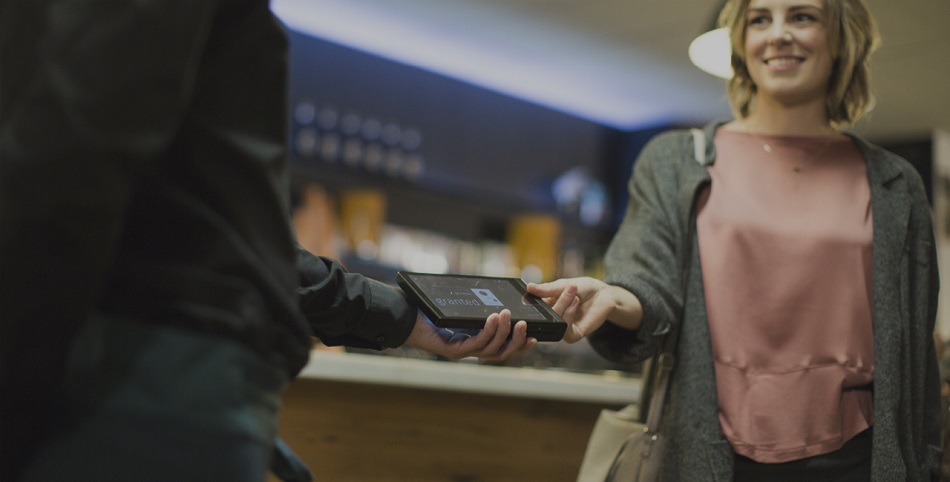 Touché, OCBC to launch 'highly secure' fingerprint-based credit card payments
The Business Times
WED, MAY 23, 2018 – 10:46 AM

Jack Dorsey's Square wants to lead digital payments in Australia
The Sydney Morning Herald
23 May 2018 — 10:38am

Walmart and Dunkin' Donuts Gaining on Apple Pay and Samsung Pay, But Starbucks Is Tops
Fortune
22 May, 2018

Online lender Kabbage to launch payment services by year-end
Reuters
MAY 22, 2018 / 3:23 AM

In Faddish China, Even Glorified Vending Machines Raise Billions
Bloomberg News
May 21, 2018, 1:30 AM GMT+5:30
FROM THE TUBE

Jack Ma Inspirational Dialogue with Tel Aviv University Students
TAUVOD
Published on May 6, 2018

PayPal CEO & Jim Cramer Talk China, Diversity, Alexa and More!
TheStreet: Investing Strategies
Published on May 7, 2018

Wells Fargo Reimagines Mobile Experience with 'Pay with Wells Fargo'
Wells Fargo
Published on May 10, 2018

Counting the cost of going cashless
Financial Times
Published on May 10, 2018

Technology insights from Day 2
NRF Expo 2018 | Retail Assist Vlog
Retail Assist
Published on Jan 17, 2018

Technology insights from NRF Expo 2018 |
Retail Assist Vlog
Retail Assist
Published on Jan 16, 2018