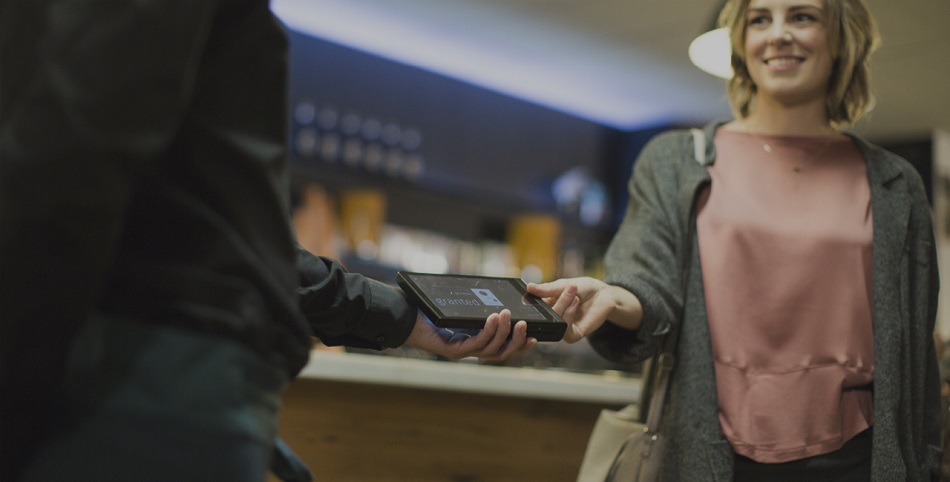 Touché, OCBC to launch 'highly secure' fingerprint-based credit card payments
LOCAL fintech company Touché is tying up with OCBC Bank to bring what it says is the world's first fingerprint biometric-based payment to credit card merchant customers in Singapore.
Touché will offer this service to all of OCBC's credit card merchants with physical stores.
According to the tech firm, its "innovative device and robust software" will deliver "highly secure, convenient and personalised point of sale transaction services at the touch of two fingers".
Touché's devices will be set up to accept both traditional card payments and fingerprint-based payments, so that merchants would not need to have multiple payment devices. Transactions will also be recorded electronically, with receipts being emailed, eliminating the use of paper.
In addition, points and discounts may be applied instantly for qualifying customers at the point of interaction, and merchants will be able to build a tiered loyalty programme that offers membership based benefits, Touché said. The firm's data analytics component also allows for merchants to create personalised offers based on customers' preferences and buying patterns.
Read More
Rachel Mui
The Business Times
WED, MAY 23, 2018 – 10:46 AM
FROM THE WEB

Jack Dorsey's Square wants to lead digital payments in Australia
The Sydney Morning Herald
23 May 2018 — 10:38am

Walmart and Dunkin' Donuts Gaining on Apple Pay and Samsung Pay, But Starbucks Is Tops
Fortune
22 May, 2018

Online lender Kabbage to launch payment services by year-end
Reuters
MAY 22, 2018 / 3:23 AM

In Faddish China, Even Glorified Vending Machines Raise Billions
Bloomberg News
May 21, 2018, 1:30 AM GMT+5:30

More Americans are struggling to pay their credit cards, and what's holding them back is only getting worse
Business Insider
MAY 22, 2018, 12.01 AM

Digital payments take a hit each time customers shop
The Times of India
May 21, 2018, 08:01 IST
FROM THE TUBE

Jack Ma Inspirational Dialogue with Tel Aviv University Students
TAUVOD
Published on May 6, 2018

PayPal CEO & Jim Cramer Talk China, Diversity, Alexa and More!
TheStreet: Investing Strategies
Published on May 7, 2018

Wells Fargo Reimagines Mobile Experience with 'Pay with Wells Fargo'
Wells Fargo
Published on May 10, 2018

Counting the cost of going cashless
Financial Times
Published on May 10, 2018

Technology insights from Day 2
NRF Expo 2018 | Retail Assist Vlog
Retail Assist
Published on Jan 17, 2018

Technology insights from NRF Expo 2018 |
Retail Assist Vlog
Retail Assist
Published on Jan 16, 2018