Yoni Blumberg
CNBC
11 September, 2011
American Express offers an elite credit card for the super rich—thanks perhaps to Jerry Seinfeld
The mysterious American Express Centurion, otherwise known as the Black Card, is unlike most credit cards: The invite-only slice of anodized titanium is designed for the super rich.
Details are limited but, in order to get this exclusive card, the main thing you need is a well-padded bank account — and celebrity status doesn't seem to hurt. Both Kim Kardashian and Oprah Winfrey reportedly have one, and Jerry Seinfeld broke his out in a recent episode of the Netflix show, "Comedians in Cars Getting Coffee."
In fact, were it not for Seinfeld, the card might not exist. "Do you know why there is a Black Card?" he asks fellow comedian John Mulaney. "Me."
As Seinfeld tells it, when he was a spokesperson for American Express in the 1990s, a member of the crew at a shoot once asked him if he had the Black Card.
"There's only three in the world," the man said. "The Sultan of Brunei has one, the president of American Express has one, and I thought you would have the third one." The next day, Seinfeld says, he called up the president of American Express, who told him the card doesn't exist but that maybe it should.
When the company finally issued the card in 1999, Seinfeld got the first one.
In a statement to The Points Guy, American Express did not confirm or deny the anecdote: "We cannot attribute the existence of the American Express Centurion Card to just one Card Member, as we take a great deal of customer insights and feedback into account when we develop our Card products, benefits and services."
American Express declined to disclose many details about the Centurion to CNBC Make It, such as how many cards it issues. But a representative noted that signing up requires a $7,500 initiation fee followed by a $2,500 annual fee, and said the card's benefits are customized to suit a cardholder's lifestyle and needs.
YOU MAY ALSO LIKE

California says gangs stole $1 million by credit card fraud
Fox News
11 September, 2018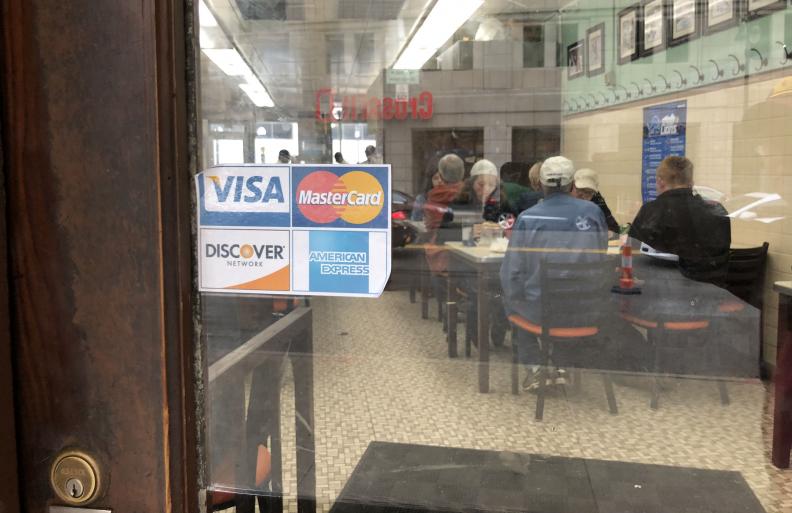 Breaking with tradition, Lafayette Coney Island now taking credit cards for payment
DETROIT RISING
September 10, 2018 02:21 PM