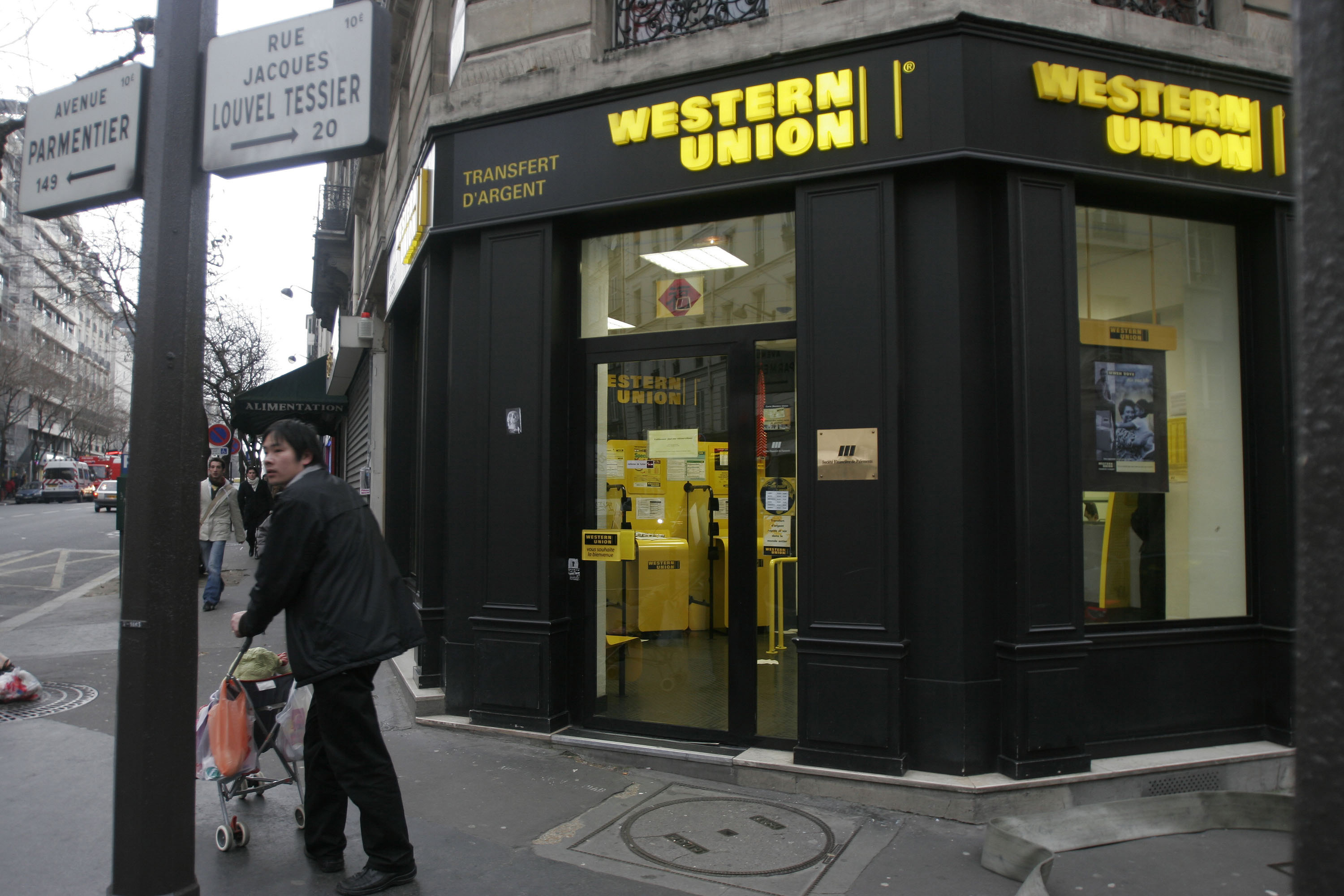 By Matthew Monks
Bloomberg
September 26, 2018, 7:46 PM GMT+5:30
Western Union Is Weighing Sale of Business-Payments Unit
-It booked $464 million write-down tied to business last year
-Changes to U.S. tax code hurt division's revenue prospects
Western Union Co. is weighing a sale of its business-payments arm, which could fetch at least $500 million, according to people familiar with the matter.
The money-transfer company is working with a financial adviser to seek buyers for the division, said the people, who asked to not be identified because the matter isn't public. Western Union plans to begin soliciting potential suitors within weeks, the people said. No decision has been made and Western Union may decide to keep the business, they said.
A representative for Western Union said the company doesn't comment on specific M&A or divestiture situations, but that it remains open to opportunities that enhance shareholder value.
Shares rose as much as 3.1 percent and traded up 2 percent to $19.15 at 10:35 a.m. in New York on Wednesday, giving the Englewood, Colorado-based company a market value of about $8.6 billion.
The unit for sale helps small and midsize businesses in the U.S. carry out transactions with overseas suppliers in local currencies, to ensure they don't lose money because of exchange rates. It became a financial burden for Western Union last year because of changes to the tax code affecting payments and profits that U.S. companies make overseas.
Those changes hurt Western Union because it's relied on its foreign cash to help certain U.S. customers fund international payments, according to its annual report. With that strategy hobbled, Western Union had to write down the value of the business last year due to sharply lower sales
YOU MAY ALSO LIKE

Bank of America Merchant Services' Annual Small Business Payments Spotlight Highlights Key Trends to Help Small Businesses Thrive
Business wire
September 26, 2018 07:35 AM Eastern Daylight Time

FUTURE OF PAYMENTS
RACONTEUR
SEP, 2018