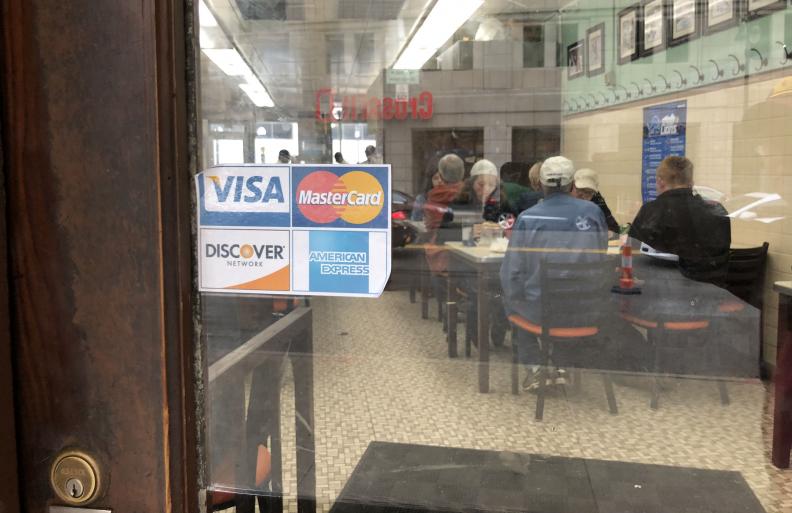 Chad Livengood
DETROIT RISING
September 10, 2018 02:21 PM
Breaking with tradition, Lafayette Coney Island now taking credit cards for payment
Some will call it keeping up with the times. Others may deride it as a form of gentrification.
But Lafayette Coney Island, a downtown Detroit mainstay since the 1920s, recently made a 21st century business move and is now accepting Visa, Mastercard, Discover and American Express.
The owners of the longtime cash-only coney dog establishment on Lafayette Boulevard had a credit card machine installed three weeks ago after watching plastic-carrying customers walk away and downtown companies seek catered lunches elsewhere because they only accepted greenbacks for payment.
It's the probably biggest change to Lafayette Coney Island since they installed a fryer in 1990 and added french fries to the menu.
"It's time to change so the customer keeps coming," said Ali Alhalmi, a part-owner and longtime cook at Lafayette, where he's worked behind the street-facing grill for 42 years. "A lot of customers don't carry cash like they used to."
Call it leveling the playing field with rival American Coney Island, which has long accepted credit cards and offered a larger menu than its coney dog competitors next door.
"Welcome to the new era," said Grace Keros, co-owner of American Coney Island, which celebrated its 100th anniversary last year.
Cash is rapidly becoming a disappearing form of payment for younger adults — and Lafayette Coney Island is not alone in putting the logos of major credit card companies on its glass doors on Lafayette and Michigan avenues.
Nemo's Bar, an old-school Corktown watering hole, is now accepting credit card payment for its burgers and stiff drinks.
"Sometimes you got to break tradition," said George Benavides, 65, who's been going to Lafayette since he was 6 years old.
But there are still some holdouts throughout Detroit: Sonny's Hamburgers in Brightmoor, Motz's Burgers in Delray, Family Treats on Springwells and Taqueria El Rey and Taqueria Lupitas in southwest Detroit.
The owners of Duly's Place coney island on West Vernor Highway responded Monday to news of Lafayette accepting plastic by explaining the credit card fees small businesses have to absorb — or pass along to customers — for the convenience.
YOU MAY ALSO LIKE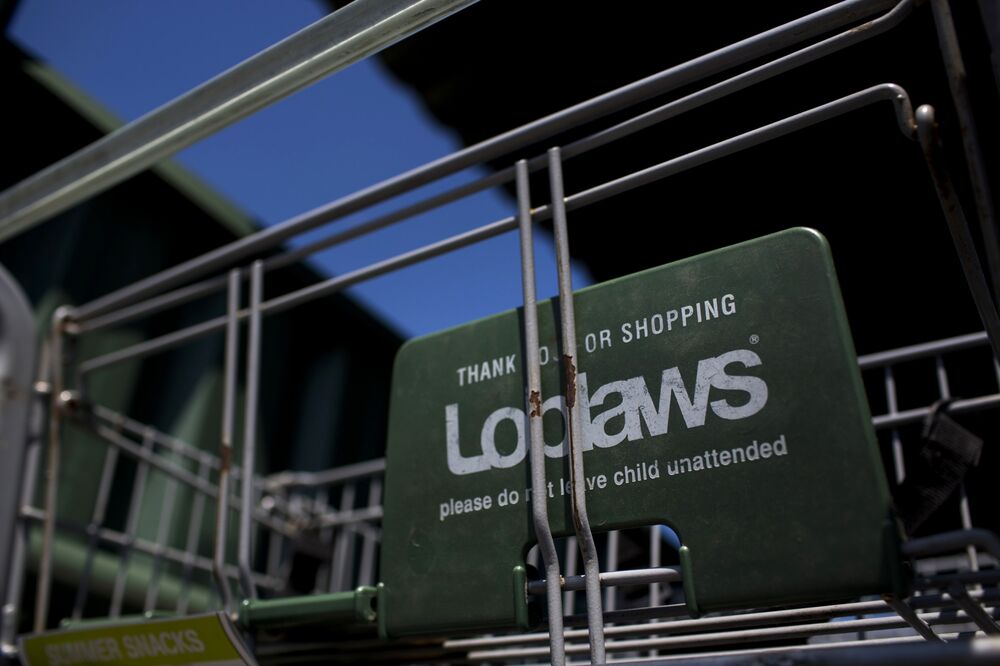 Loblaw Grocery Chain Beats Canadian Banks in Credit-Card Survey
Bloomberg
September 10, 2018

What shoppers are buying in part payments
nzherald
9 Sep, 2018 2:00pm