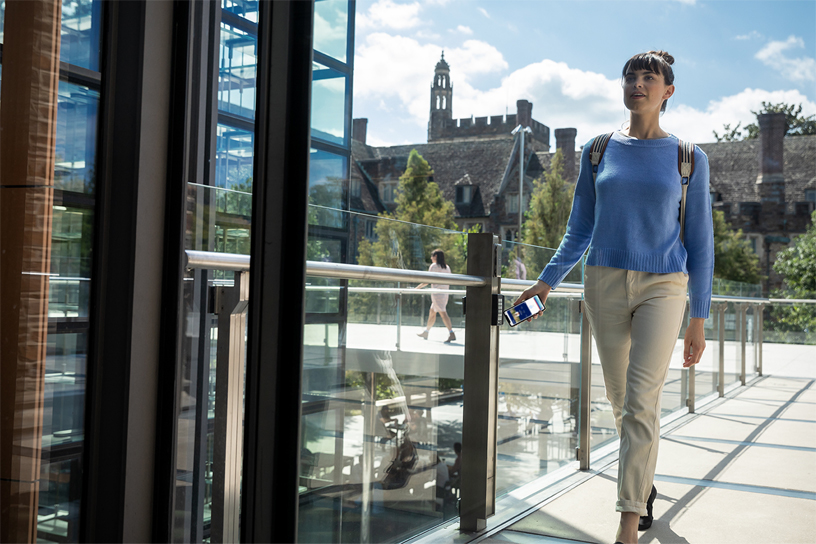 Students at colleges including Duke University can now add their student ID cards to Wallet to get around campus using just iPhone and Apple Watch.
Newsroom
Apple
October 2, 2018
Apple adds support for contactless student ID cards in Wallet
iPhone and Apple Watch Make Getting Around Campus Easier Than Ever
Starting today, students at three universities are among the first to enjoy the convenience of using just their iPhone and Apple Watch to get around on and off campus. At Duke University and the Universities of Alabama and Oklahoma, students can now add their ID card to Apple Wallet and use it to pay quickly and easily for laundry, coffee or lunch, and even get into their dorms, the gym or the school library.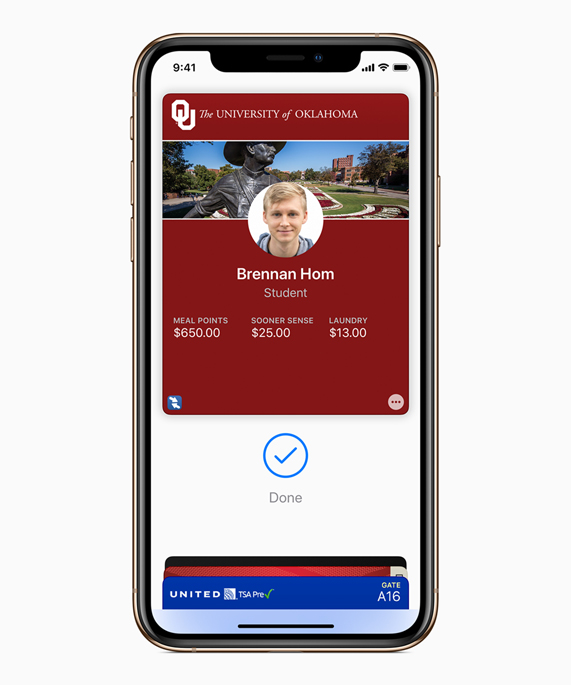 Student ID cards on iPhone and Apple Watch can be used anywhere the physical card is accepted today — on and off campus.
"iPhone and Apple Watch have brought us into a new era of mobility, helping to transform everyday experiences," said Jennifer Bailey, Apple's vice president of Internet Services. "When we launched Apple Pay, we embarked on a goal to replace the physical wallet. By adding transit, loyalty cards and contactless ticketing we have expanded the capabilities of Wallet beyond payments, and we're now thrilled to be working with campuses on adding contactless student ID cards to bring customers even more easy, convenient and secure experiences."
YOU MAY ALSO LIKE

Wouldn't it be better if self-checkout just died?
Vox
Oct 2, 2018, 7:00am EDT