"Square will lease all the office space in Uptown Station at 1955 Broadway. The San Francisco payments processor will be Oakland's top tech tenant, with up to 2,000 workers. Payments processor Square signed an office lease Thursday for Oakland's Uptown Station in one of the city's biggest real estate deals ever."
Roland Li
San Francisco Chronicle
Dec. 20, 2018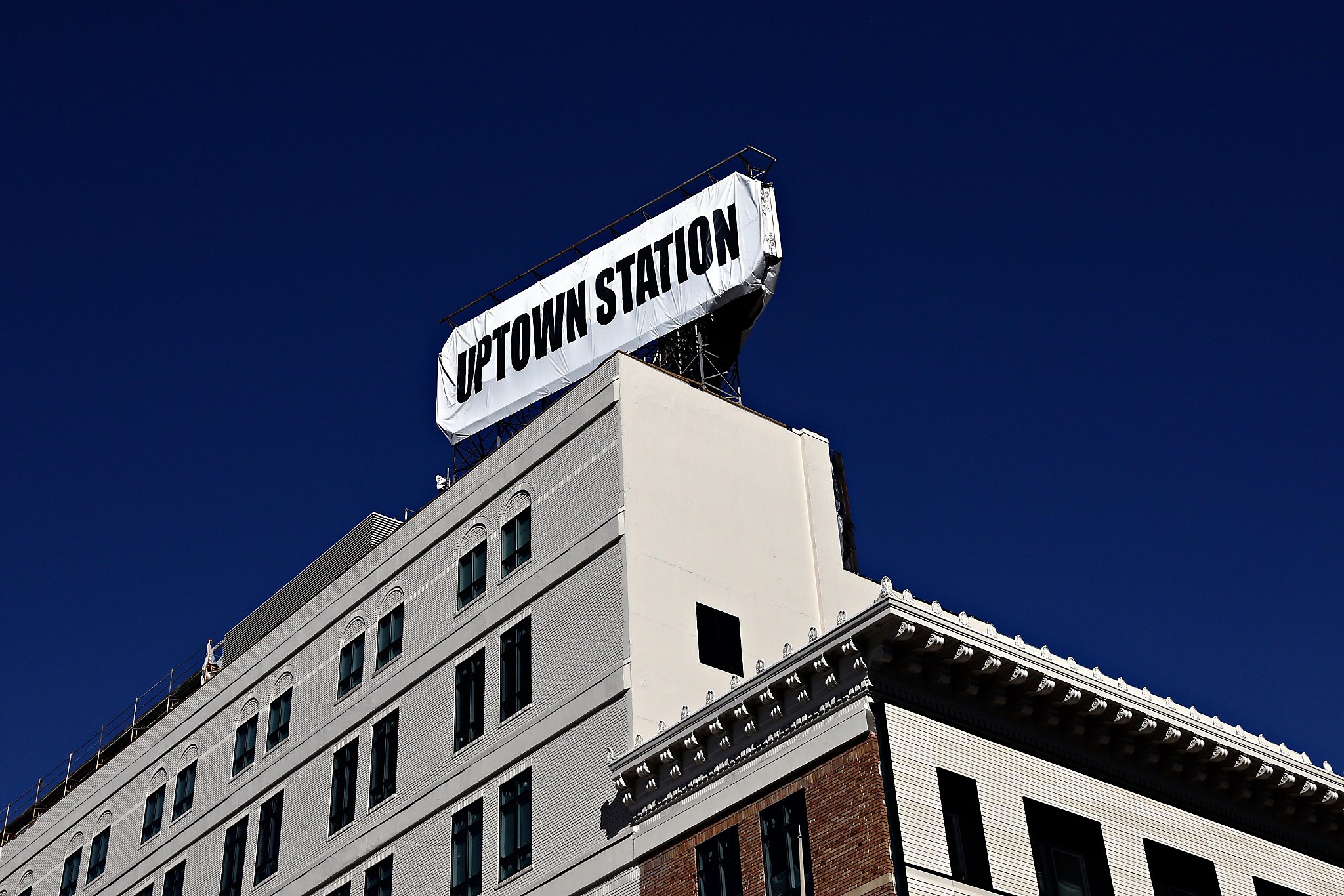 Square will lease all the office space in Uptown Station at 1955 Broadway. The San Francisco payments processor will be Oakland's top tech tenant, with up to 2,000 workers.
Photo: Yalonda M. James / The Chronicle
Square leases Oakland's Uptown Station in one of city's biggest deals ever
Payments processor Square signed an office lease Thursday for Oakland's Uptown Station in one of the city's biggest real estate deals ever.
The 356,000-square-foot expansion, taking all of the building's office space, gives Square room for up to 2,000 employees. Square is poised to become the largest tech company in Oakland, surpassing Pandora, which has about 1,000 employees and was sold to SiriusXM in September.
Oakland has long been overlooked by major tech companies even as the industry transformed nearby San Francisco and Silicon Valley.
"We're excited to join the Oakland community as a partner, an advocate, a neighbor, and a customer of local businesses," Square CEO Jack Dorsey said in a statement. "As we continue to grow, we want to support our employees wherever they are so they can work and invest in the communities in which they live."
Uptown Station housed a Sears department store until it closed in 2014 and has been under renovation ever since. In 2015, Uber bought the building with plans for a major secondary office. But the ride-hailing company changed course as it sought to cut costs and sold the property one year ago to developer CIM Group.
Square expects to open in Uptown Station late next year with 300 to 500 employees. The building at 1955 Broadway is adjacent to BART's 19th Street/Oakland Station.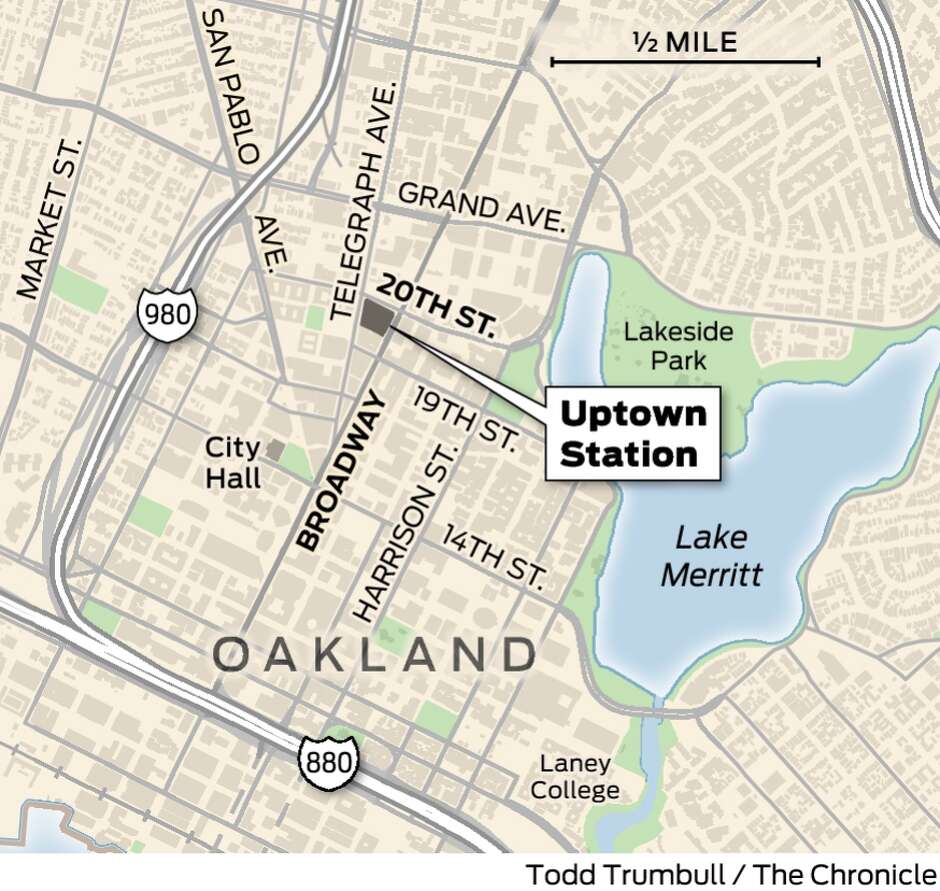 Square will keep its headquarters in San Francisco at 1455 Market St., where it recently expanded. Those offices now have about 30 percent more space than Uptown Station.
Coincidentally, Uber also has its headquarters at 1455 Market St. but has a new headquarters under construction in San Francisco's Mission Bay next to the future Warriors arena. It's expected to open in early 2020.
Square said it will partner with Oakland and work with local businesses. The company won't build a private corporate cafeteria in Uptown Station — a practice that critics say hurts local restaurants and that the cities of San Francisco and Mountain View have sought to limit. CIM Group will continue to seek shops and restaurants for the 35,000-square-foot ground floor retail space.
"Oakland is committed to attracting businesses whose values align with our community, whose workforce reflects our inclusivity, and whose greatest priority is the long-term prosperity of every Oakland resident," Mayor Libby Schaaf said in a statement. "I believe Square can be that company."
Schaaf said the city will work with Square on a plan for "economic empowerment," including partnerships with local groups and pushing for a diverse workforce.
Uber faced backlash from local nonprofits and residents who feared a big tech company's arrival would further raise housing costs.
Square's lease is the largest in Oakland in decades, surpassing a 336,000-square-foot lease in 2009 by Kaiser Permanente, the city's largest private employer. BART leased 317,000 square feet for its headquarters in 2010, and Blue Shield leased 200,000 square feet in the city last year.
Square's expansion will energize the Uptown neighborhood and boost local retailers, said Robert Ogilvie, Oakland director of urban planning think tank SPUR.
"The number of people, the activation of that building — that's just great for Oakland," he said. "This is an iconic building that's been brought back to life."
SPUR is calling for 50,000 more jobs in downtown Oakland near transit.
Office and housing prices have surged in Oakland amid strong demand from companies and residents, some of which have relocated from San Francisco. In downtown Oakland, average office asking rents were an annual $54 per square foot as of September, with an average increase of 11.1 percent a year since 2012, according to Cushman & Wakefield. Square's rent at Uptown Station wasn't disclosed, but new and renovated buildings command a premium compared with the market average.
CIM Group, headquartered in Los Angeles, is Oakland's largest office landlord and owns hundreds of properties around the country. Its investors include pension funds such as the San Francisco Employees' Retirement System and California Public Employees' Retirement System.
The scale of Square's commitment to Oakland could spur other tech companies to join, said Robert Sammons, Northwest research director at Cushman & Wakefield.
"Other tech companies will be closely monitoring the reaction not only from the employees but from Oakland itself. If successful, it could start a trend," Sammons said. "That said, Oakland is a relatively small market regarding inventory but will be adding to it at the same time that San Francisco's will remain relatively flat."
San Francisco is running out of space in new office buildings after a record-high year of leasing in 2018.
Oakland has office towers at 601 City Center, Blue Shield's future home, and 1100 Broadway under construction, and more large projects planned such as Eastline, which could occupy more total space than Salesforce Tower and is just two blocks from Uptown Station. An additional 8,641 housing units are under construction in Oakland, according to city data.
Like other tech companies, Square, which provides credit card readers for small merchants, is also growing around the country. It signed leases this year in Atlanta and St. Louis, the hometown of founder Dorsey, who is also Twitter's CEO.
Square said the decision to expand outside of San Francisco preceded Proposition C, which will raise gross receipt taxes for large corporations in the city starting next year. Square opposed the tax and said it would be disproportionately hurt because of the nature of its business and would pay $20 million a year. Oakland also has a gross receipts tax that is lower than San Francisco's.
"Building a fair and equitable economy requires partnership, and we're glad to see Square proactively taking steps to collaborate," Catherine Bracy, executive director of the TechEquity Collaborative, an Oakland group that advocates for economic inclusion, said in a statement. "We're looking forward to working with Square to engage with and support the Oakland community."