Kleiner's Mary Meeker Is Said to Bid Up Valuation of Fintech Startup Plaid
By Julie Verhage and Lizette Chapman
Bloomberg
October 20, 2018, 5:06 AM GMT+5:30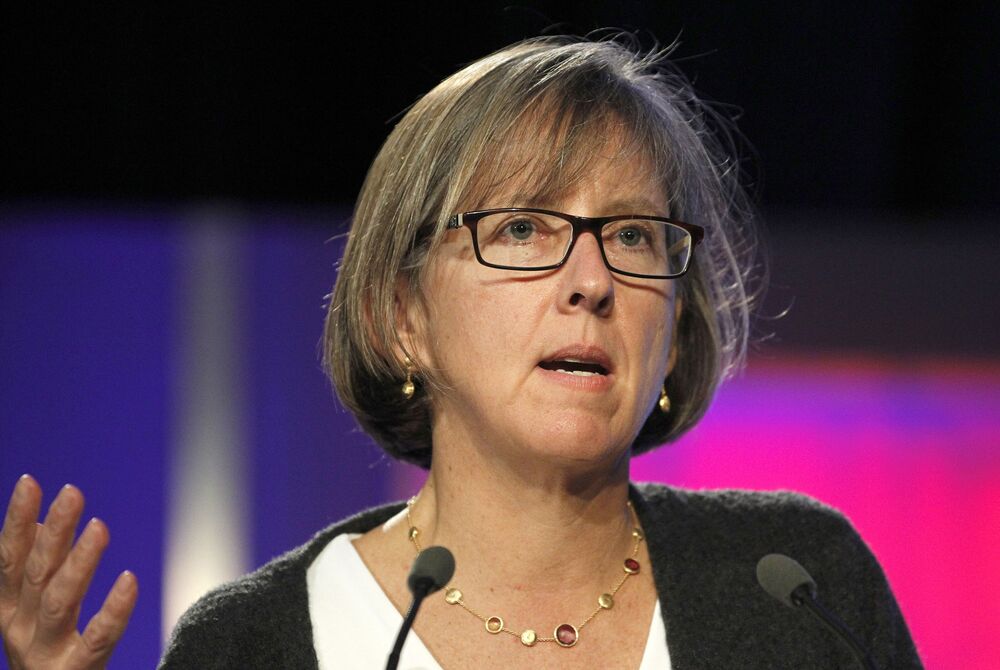 Mary Meeker Photographer: Tony Avelar
Plaid Technologies Inc. is in talks to raise $200 million and the valuation of the deal is rising as venture investors vie to bankroll the startup.
San Francisco-based Plaid is weighing a range of funding offers, including one from Kleiner Perkins Cauflield & Byers that values the financial-technology startup at as much as $3 billion, a person familiar with the matter said. Another investor valued the company at about $2 billion earlier this week, but that was eclipsed by Kleiner's offer, according to a different person familiar with the situation. The people asked not to be identified discussing private negotiations.
The Kleiner deal is being run by Mary Meeker's growth team — the same group that recently said it's leaving to start a new venture capital firm. The Plaid funding is likely one of the last deals involving Meeker's departing team, leaving Kleiner making smaller bets on earlier stage companies.
Plaid raised $44 million in a round led by Goldman Sachs in 2016. If the new round closes, it could triple the startup's valuation. Plaid and Kleiner declined to comment. Business Insider earlier reported on some details of the fundraising and a potential $2 billion valuation.
Plaid makes developer tools that power a range of financial apps and services, including Venmo and Coinbase. Its technology lets those companies and others quickly and securely see client balances and authenticate accounts.