"Many of the best restaurants in Japan were not on OpenTable or similar booking services [back then]," said 500 Startups Japan managing partner James Riney in a blog post. "They also hesitated to cater to foreigners due to the language barriers and the tendency for 'no-shows.' [Pocket Concierge co-founder] Tokado-san, a former chef, was able to grasp the hearts of these chefs and convince them to go digital."
Jack Ellis
TECHINASIA
15 January, 2019
American Express acquires Japan's Pocket Concierge
Japanese restaurant-booking app Pocket Concierge has been acquired by US card issuer American Express for an undisclosed sum.
In addition to handling online reservations for high-end restaurants, the app also provides users with in-depth information on things like restaurant decor or whether establishments are child-friendly.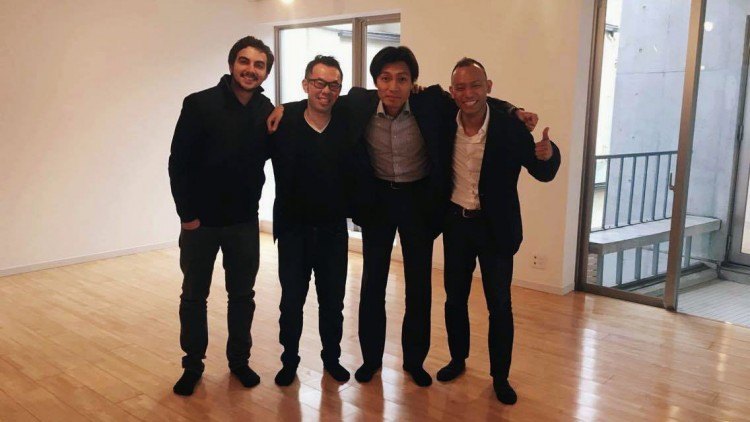 Pocket Concierge team with 500 Startups Japan / Photo credit: 500 Startups
Pocket Concierge (previously known as Pocket Menu) was one of two maiden investments made by 500 Startups' Japan fund not long after its launch in 2015. The other startup to nab investment was Spacee, which helps businesses rent out their unused desk space and meeting rooms to third parties.
"Many of the best restaurants in Japan were not on OpenTable or similar booking services [back then]," said 500 Startups Japan managing partner James Riney in a blog post. "They also hesitated to cater to foreigners due to the language barriers and the tendency for 'no-shows.' [Pocket Concierge co-founder] Tokado-san, a former chef, was able to grasp the hearts of these chefs and convince them to go digital."
The app is available in Chinese, English, and Japanese languages. "Their timing was impeccable. Inbound tourists to Japan have increased from just under 10 million to over 30 million in the last five years," said Riney.
One investor to have backed Pocket Concierge is Isetan Mitsukoshi Innovation, the VC arm of department store operator Isetan Mitsukoshi Holdings, which pumped an undisclosed sum into the startup in March 2017.
In the same month, Pocket Concierge struck deals with American Express and Japanese card issuer JCB, allowing the two companies' cardholders to pay bills and reservation fees directly through the app.